Here's our list of the top dirty golf team names suitable for any form of golf team play such as scramble. They are sure to get a laugh from your opponents and while some will see them as inappropriate, they are intended to be funny so they will just need to loosen up a bit. It might even help their swing!!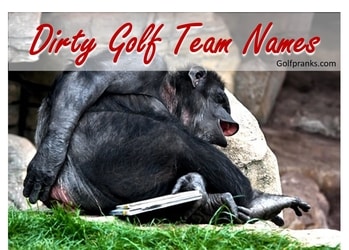 If you are looking for team names that are still funny but less rude, check out our top 40 funny golf team names. Or if you are good with the rude humour, you are probably going to enjoy our selection of rude golf jokes. Enjoy.
---
My Wife Can't Play Golf Well, But You Should See Her Box
Morning 1 Wood
The Ball Washers
Every Hole Counts
Back 9 Bandits
Unskilled Hookers
The Ball Knockers
Tiger's Wood
The Fore Skins
The Hole Seekers
The Legendary Hooded Clubs
Our Shafts Are Longer
Dimpled Balls
I'd Tap That
Beginner Foreplay
Hoof Hearted
The Strokers
The Long Shafts
The Oversized Heads
The Swingers
Less Strokes Needed
Sandy Balls
The Swinging Foresome
Don't Touch My Shaft
The Happy Hookers
Balls Deep
Long Putters
Multiple Foregasms
2 Balls, 1 Hole
Has Anyone Seen My Balls?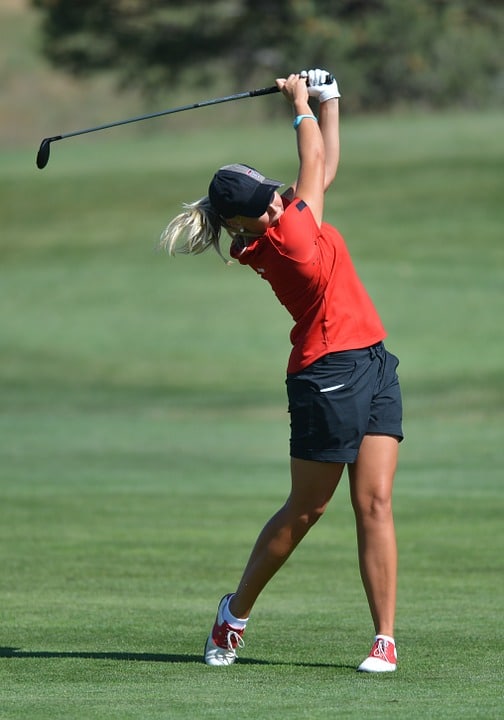 ---
If you enjoyed this, we've got a top selection of dirty golf jokes here. They are probably a slightly ruder than these team names so if this was a bit much, the dirty jokes are not for you.
We've also got our top picks for joke golf gifts for birthdays, seniors and a bunch of other gift categories.
Otherwise, I sure hope you go a laugh out of these dirty golf team names. Our cleaner team names are here if you are after team names suitable for all ages.