Here's our pick for the top funny golf team names on the net. Movies, songs or any commonly used phrase is generally up for a play on words to lift the spirits on the course.
If you are looking for rude team names with sexual innuendo that might shock or turn a few heads, then try our list of the top dirty golf team names.
If you like the rude humour, please check out our selection of rude golf jokes though word of caution, these jokes are adults only. Otherwise we've got a great list of clean golf jokes here. Enjoy.
Reckless Drivers
The Gimmes
Hoof Hearted
Hole in None
Far from Par
Underachievers Anonymous
The Tree Stooges
I Like Big Putts and I Cannot Lie
How's My Driving
We Swing on Sundays
Bros Before Boges
Dude, Where's My Par
We Skipped Work For This?
Hicks with Sticks
That's A Gimmee
Who's Your Caddy?
Par Then Bar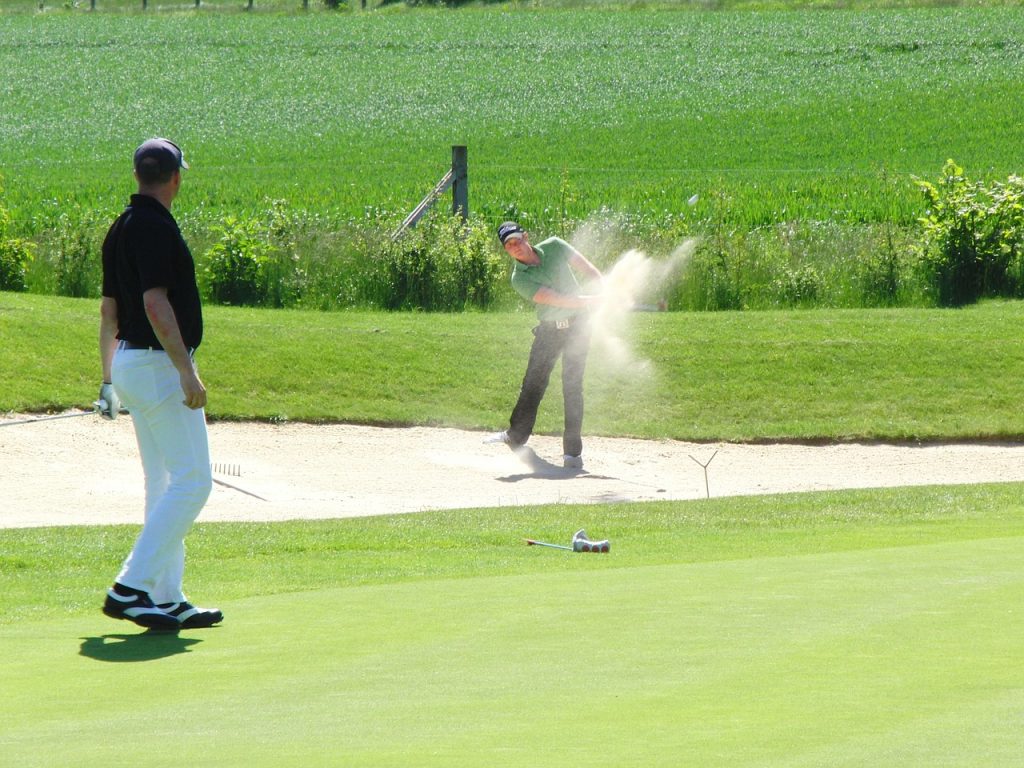 The Ball Washers
The Mulligans
Fore Play
The Close Enoughs
Jabba The Putt
Beer, Wings and Swings
Bush Wackers
The Bogeymen
Dirty Birdies
Weapons of Grass Destruction
2 Putts Are Never Enough
The Deuce of Hazards
Fairway to Heaven
Party of Fore
Sultans of swing
Hack Attack
Long Putters
Worm Burners
The Wedgies
The Drawshank Redemptions
The Fore Horsemen
Tigers Mistresses
4-putt For Bogey
Put Me Down for a Par
If you enjoyed this, then you don't mind a laugh so you should take a look at our top clean golf jokes to break the awkward silence when your friend misses their 1 foot putt.
Alternatively, take a look at our joke golf present pages. We've got all the best gag gifts related to golf for friends and family members that love their golf.
I hope our list of funny golf team names has given you ideas for the next tournament you and your friends are planning to dominate in. Enjoy!